2017 Minkowski Meeting Volume

30 June 2017: Papers presented at the meeting will be peer reviewed and the accepted papers will be included in a volume published by the Minkowski Institute Press (MIP).
Strongly preferred format for the accepted papers is a LaTeX article with a minimally customized preamble.
Color pictures will be included in the electronic versions of the volume (the ebook at the MIP site and the Kindle book at Amazon), but white-and-black pictures will be in the physical book.

Christopher Duston, Marc Holman (Editors), Spacetime Physics 1907-2017. Selected peer-reviewed papers presented at the First Hermann Minkowski Meeting on the Foundations of Spacetime Physics, 15-18 May 2017, Albena, Bulgaria (Minkowski Institute Press, Montreal 2018).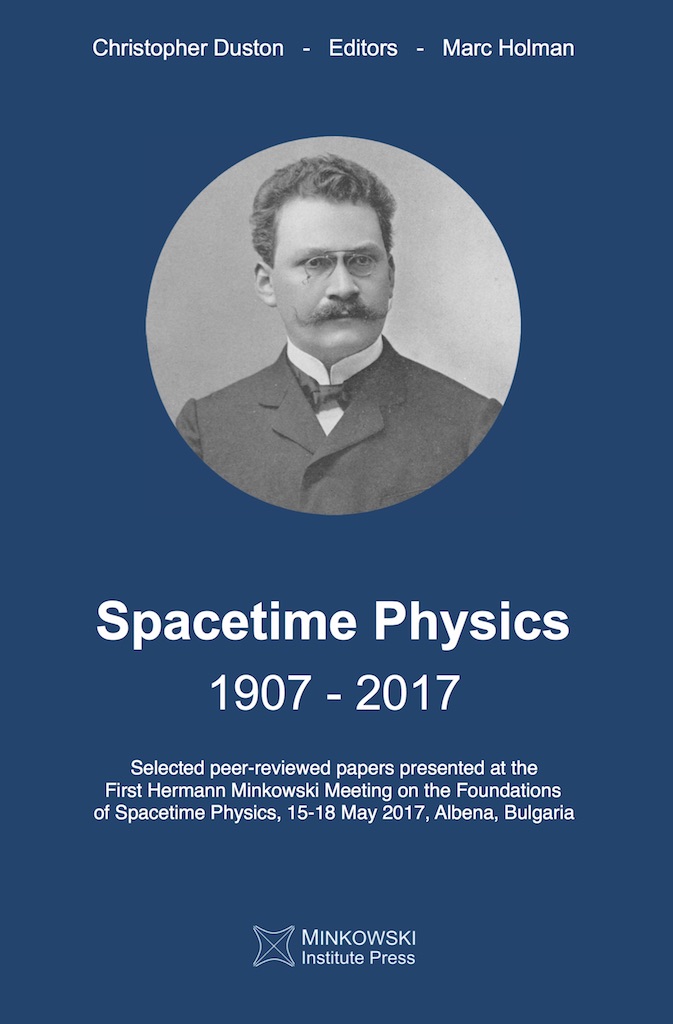 Welcome to Bulgaria (founded in 681):
The magic of Bulgarian nature in 3 minutes!
There are two, among the many, must-see ancient archeological sites near Albena (part of the UNESCO World Cultural Heritage) - the National Archaeological Reserves Kaliakra and Yailata.