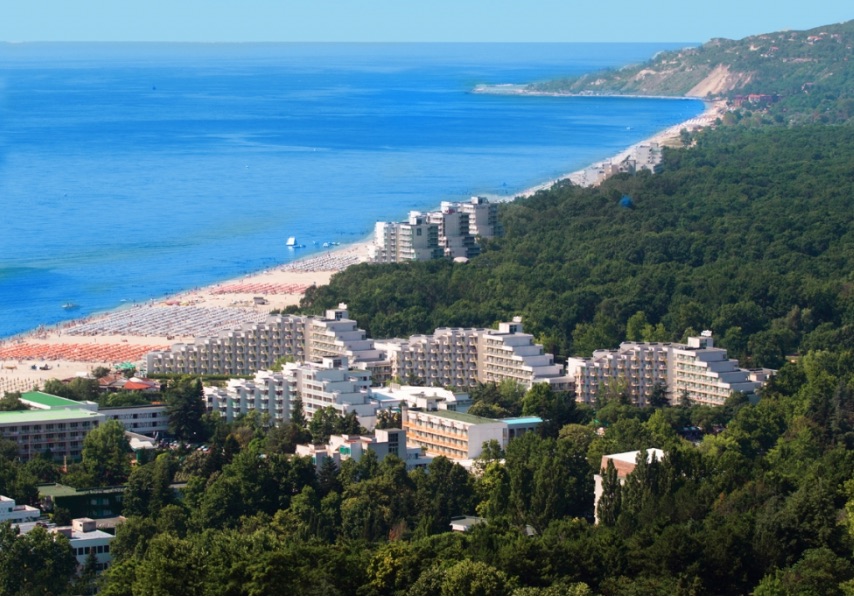 Welcome to Hotel Laguna Garden in the famous resort Albena - a paradise on the Black Sea coast
Albena - aerial view

The Hermann Minkowski Meetings on the Foundations of Spacetime Physics bring together experts on the foundations of spacetime physics as well as beginners in the field.

The First Hermann Minkowski Meeting on the Foundations of Spacetime Physics will commemorate the 110th anniversary of Minkowski's two lectures in 1907, which presented the novel ideas and the mathematical formalism of the four-dimensional physics of spacetime (summarized in Minkowski's famous lecture Space and Time a year later). In addition to technical papers on areas related to Minkowski's contributions to the foundations of spacetime physics and on modern ramifications of his ideas, contributions on closely related topics will be also welcome - for example, on the history behind the discovery of the spacetime structure of the world and on conceptual issues.
15-18 May 2017

Hotel "Laguna Garden" (****)
Albena
(near) Varna, Bulgaria
http://www.complexlaguna.com



Organized by the Minkowski Institute


Welcome to Bulgaria (founded in 681):
The magic of Bulgarian nature in 3 minutes!

There are two, among the many, must-see ancient archeological sites near Albena (part of the UNESCO World Cultural Heritage) - the National Archaeological Reserves Kaliakra and Yailata.